It was either this or running a Dry Cleaner for Still suits


JULY 16
QUICK BITE
Horror Thriller news from everywhere!
A Video Game and Webseries in one: GRIMM'S WAR
By E.C. McMullen Jr.
Director Zebediah Ysabel De Soto contacted me today to check out what they've got going over at Dread Central.
What they've got is Dread Central's GRIMM'S WAR, a hybrid Video Game and Webseries that will be coming soon.
Visually it's wicked cool! The task for De Soto is the combination of a Video Game, which doesn't require heavy lifting on the story depth side, and a compelling webseries, which certainly does.
Edge of my seat in hoping this all comes together right. Until then, here is the trailer.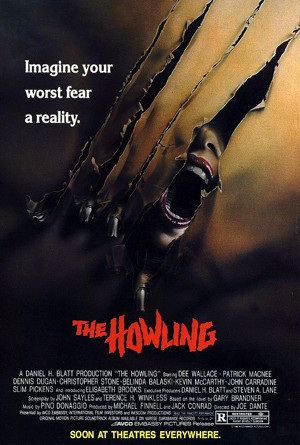 JULY 12
QUICK BITES
Horror Thriller news from everywhere!
Watch the intense teaser for horror anthology film Nightmare Cinema
By Clark Collis
The new horror anthology film Nightmare Cinema is the brainchild of filmmaker Mick Garris (MASTERS OF HORROR) and features the directorial talents of Alejandro Brugués (JUAN OF THE DEAD), Ryûhei Kitamura (MIDNIGHT MEAT TRAIN), David Slade (HARD CANDY, 30 DAYS OF NIGHT), Joe Dante (THE HOWLING, GREMLINS), and Garris himself.
Continued at EW.
AND
Blumhouse Taps Annapurna's Josh Small as CFO
By Brent Lang
Blumhouse has tapped Josh Small as its chief financial officer, Variety has learned. He leaves Annapurna, the indie studio behind "Detroit" and "The Master," where he served in the same role.
Continued at Variety.
PLUS
Jordan Peele Social Horror Thriller 'Us' Adds Tim Heidecker
by Anthony D'Alessandro
Tim Heidecker, the co-creator of Adult Swim's Tim and Eric's Bedtime Stories, has joined Jordan Peele's horror thriller Us. He joins a cast that already includes Oscar winner Lupita Nyong'o, Winston Duke and Emmy winner Elisabeth Moss.
Continued at Deadline.
JULY 11
CONARIUM
When it comes to Horror and Horror games, H.P. Lovecraft's influence is unmatched.
Released through GOG.com.
JULY 6
THE SCHOOL
From first time feature film writer and director, Storm Ashwood, comes THE SCHOOL.
This movie has wonderful cinematography that creates great visuals both original and building on what has come before. The creature effects are pretty musty but that could work out to its favor depending on the characterization and story.
Oh yes. The story.
The most haunting visuals and best creature effects cannot save a movie that has a poor story (Writer) or a good story poorly told (Director). But we Horror fans are nothing if not wildly optimistic! So here's hoping THE SCHOOL teaches us something new.
JULY 3
STILL LOVING LOVECRAFT
81 years after his death and Howard Phillips remains foremost on the minds of Horror fans. Nearly a century after his death and his Cosmic Horror Science Fiction stories remain unsurpassed by modern science or the latest fashion.
For Mindcraft-minded fans, check out the pixelated goodness of Lovecraft's Untold Stories, released through GOG.com.
JULY 2
BIG TROUBLE IN LITTLE CHINA IS 32!
If you want to be an Indie movie maker and are making your pitch to a potential investor, remember this: Horror movies endure long after the Best Picture Oscar winners are laid to rest in moldering archives.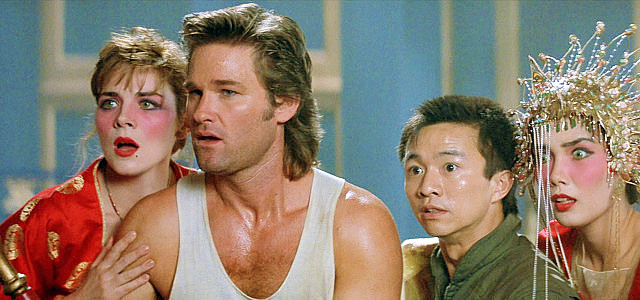 Think I'm kidding? Out Of Africa, directed by Sidney Pollack and starring Robert Redford and Meryl Streep came out the same year and it won Best Picture.
Today Out Of Africa on Blu-Ray has an Amazon sales rank of 11,000. BIG TROUBLE IN LITTLE CHINA Blu-Ray has an Amazon sales rank of 1,000.
If you haven't seen this movie yet, read my big review for a little encouragement. /BIG TROUBLE IN LITTLE CHINA.
LOVE THIS SITE?
Support it when you buy my books
E.C. McMullen Jr.
PERPETUAL BULLET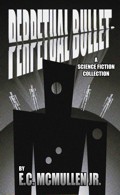 "'Some People' ... may be the standout story in the book."
- John Grant, Infinityplus
WILLOW BLUE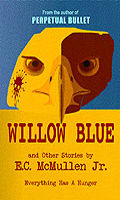 "'Willow Blue' will burrow under your skin and stay there long after you've put the book down."
- Jeffrey Reddick, Creator of
FINAL DESTINATION
IN OTHER BOOKS
E.C. McMullen Jr.'s
short story
CEDO LOOKED LIKE PEOPLE
in the anthology
FEAR THE REAPER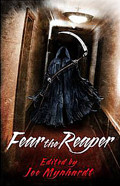 "This Ray Bradbury-esque is one of the most memorable and one of the more original stories I've read in a long time."
- Amazon Review
HORROR 201:
The Silver Scream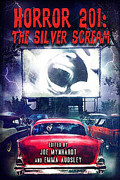 Filmmaker's Guidebook
featuring
RAY BRADBURY,
JOHN CARPENTER,
WES CRAVEN,
TOM HOLLAND,
E.C. McMULLEN Jr.,
GEORGE A. ROMERO,
and many more.
Extensively quoted in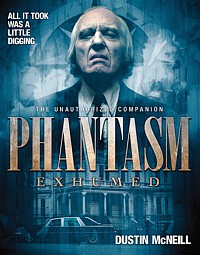 PHANTASM EXHUMED
The Unauthorized Companion
Robert S. Rhine's
SATAN'S 3-RING CIRCUS OF HELL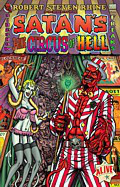 Forward by
GAHAN WILSON &
FEO AMANTE.
Featuring comics by
ALEX PARDEE,
WILLIAM STOUT,
STEVE BISSETTE,
FRANK DIETZ,
JIM SMITH,
FRANK FORTE,
ERIC PIGORS,
MIKE SOSNOWSKI,
OMAHA PEREZ,
DAVID HARTMAN,
STEVEN MANNION,
and more!
Also
IN CINEMA
E.C. McMullen Jr.
Head Production Designer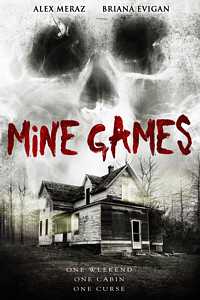 MINE GAMES
(Starring:
JOSEPH CROSS, BRIANA EVIGAN,
ALEX MERAZ)
Dept. head
Special Effects Make-Up
(SFX MUA) and Michael Madsen's stunt double on the movie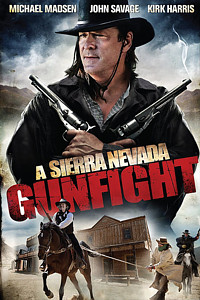 A SIERRA NEVADA GUNFIGHT
(MICHAEL MADSEN & JOHN SAVAGE).
PRODUCTION DESIGNER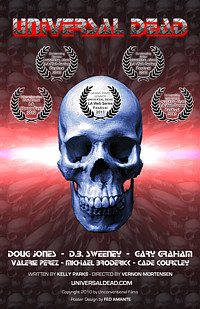 UNIVERSAL DEAD
(DOUG JONES,
D.B. SWEENEY,
GARY GRAHAM)
ART DIRECTOR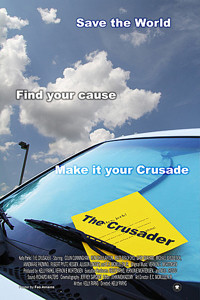 THE CRUSADER
(COLIN CUNNINGHAM,
GARY GRAHAM)